EXPLORING THE ELWHA RIVER RESTORATION
In 2011, the Juan de Fuca Scenic Byway Association received a grant from the Federal Highway Administration Scenic Byway Program to
design and construct an interpretive center near the eastern entrance to Highway 112, telling the story of the Elwha River Restoration Project and produce an accompanying commemorative booklet.
We hope you will visit the Interpretive Center to learn about this project and to discover the Juan de Fuca Scenic Byway and the many scenic, cultural and recreational opportunities available along its route.
A grand opening of the Interpretive Center was held May 1, 2016. Copies of the commemorative booklet are available in a downloadable format or by requesting a hard copy.
The Interpretive Center is open to the public (dawn to dusk). There is plenty of parking, a restroom, picnic area (please remove your own trash), and walking access to the former Elwha Dam site via the closed County road.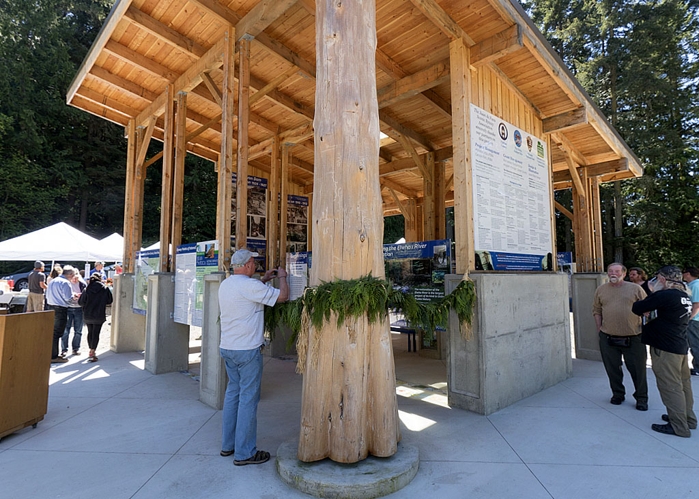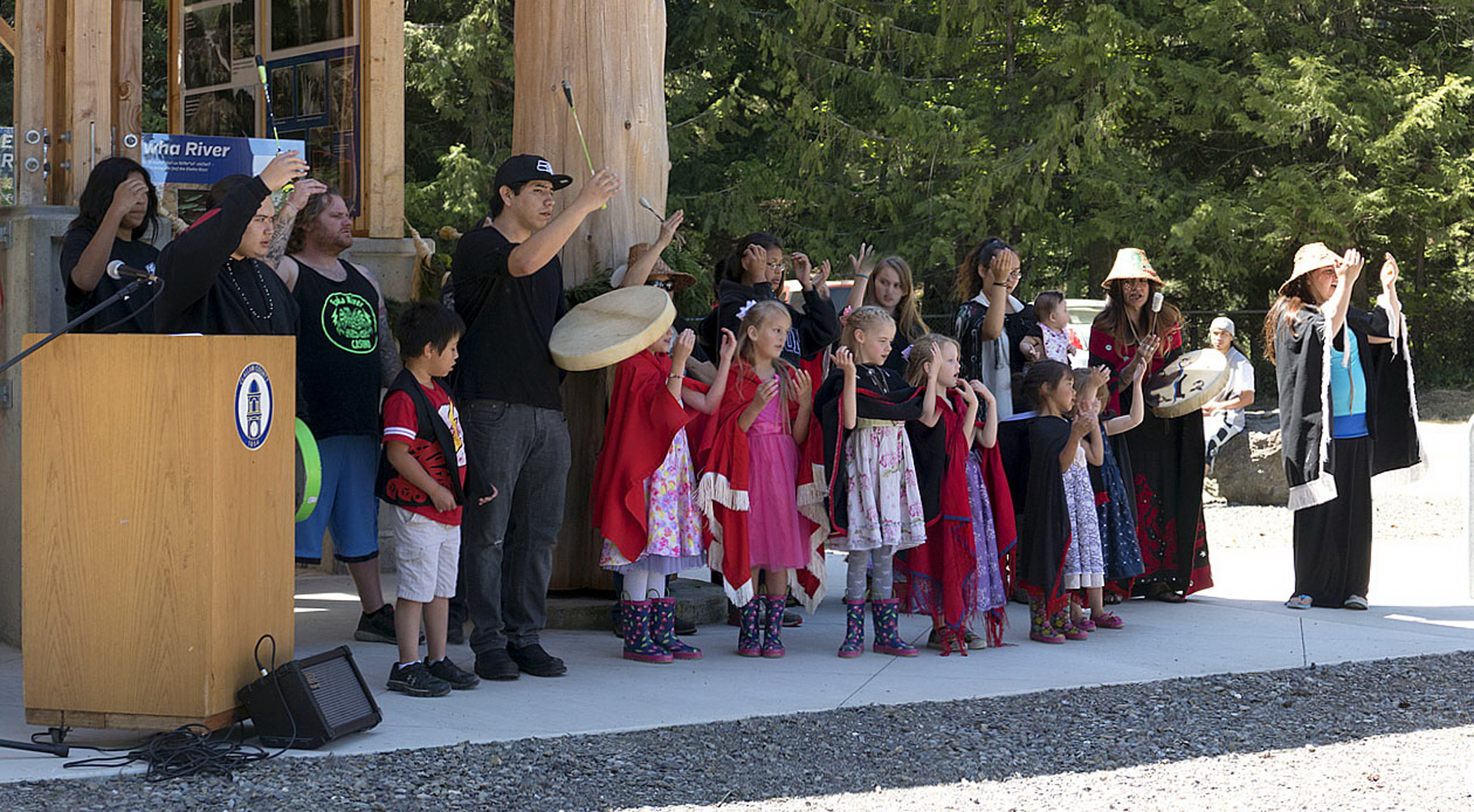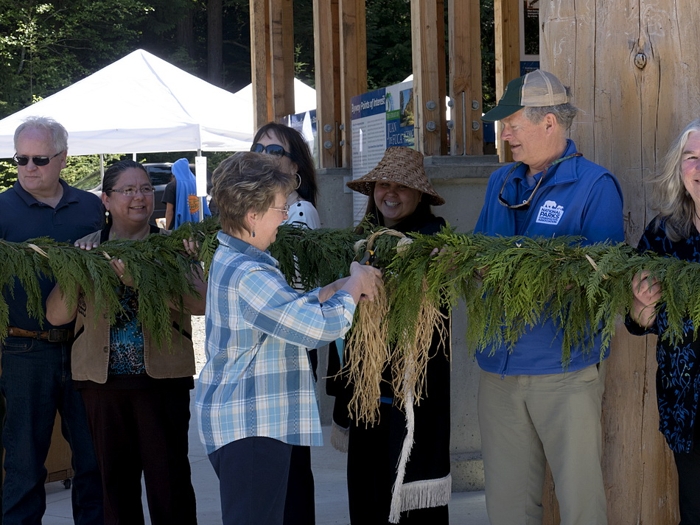 To learn more about the Elwha River Dam Removal and Restoration visit...
Commemorative Booklet in a digital "flipbook" version
National Parks Conservation Association
Return of the River
"Return of the River" offers a story of hope and possibility amid grim environmental news. It is a film for our time: an invitation to consider crazy ideas that could transform the world for the better. It features an unlikely success story for environmental and cultural restoration.

Fundamentally, the Elwha River in Washington State is a story about people and the land they inhabit. The film captures the tenacity of individuals who would not give up on a river, mirroring the tenacity of salmon headed upstream to spawn. It is a narrative with global ramifications, exploring the complex relationship between communities and the environment that sustains them.

The camera soars over mountain headwaters, dives into schools of salmon, and captures turbines grinding to a halt; as the largest dam removal project in history begins. The film features people and perspectives on all sides of the Elwha debate, reflecting the many voices of the Elwha valley.