"TRAVEL ALERT: Please check the Dept. of Transportation notices about the current condition of Hwy 112." Click here.
Searching for a trip that's truly off the beaten path?

The Strait of Juan de Fuca Highway, State Route 112, takes you to some of the most impressive vistas found on the planet. It's the gateway to the outermost rim of the Pacific Northwest.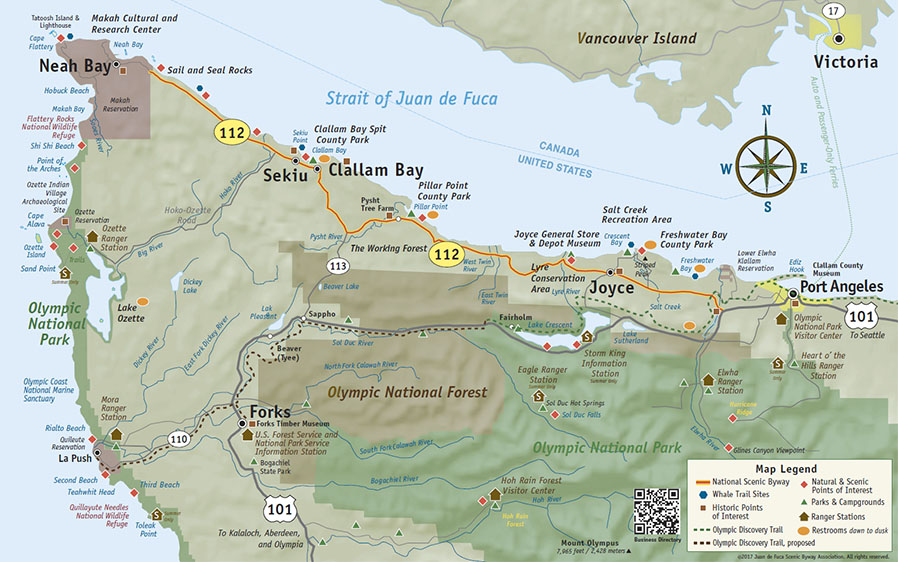 The Strait of Juan de Fuca Scenic Byway, a National Scenic Byway, is part of the collection of America's Byways
web development by John Gussman - logo and map graphics by Laurel Black